Our close relationship with the land and its traditions determines how we make wine. The use of local grape varieties like Magliocco Canino are proof of this. The grapes were certified organic in 2009 and the winery became fully certified in 2013. 
With a strong respect for nature and its rhythms, and always keeping a low environmental impact at the forefront of their winemaking, Casa Comerci's vineyards are located just a stone's throw from one another.
BADIA VINEYARD
This vineyard is located in the vicinity of the family home and the wine cellar. It is made up of two small vineyards that were overhauled in 2001. The soil, in an area spanning merely two hectares, is sandy and silty and the vines are trained on The soil has a sandy-loam composition and the vines are trained on Paulsen 1103 rootstocks and use the single Guyot (cane pruning) method with 4-5 buds per shoot. The 60 rows are held up using galvanised steel poles and extend from north to south facing.
Only Magliocco Canino is cultivated here.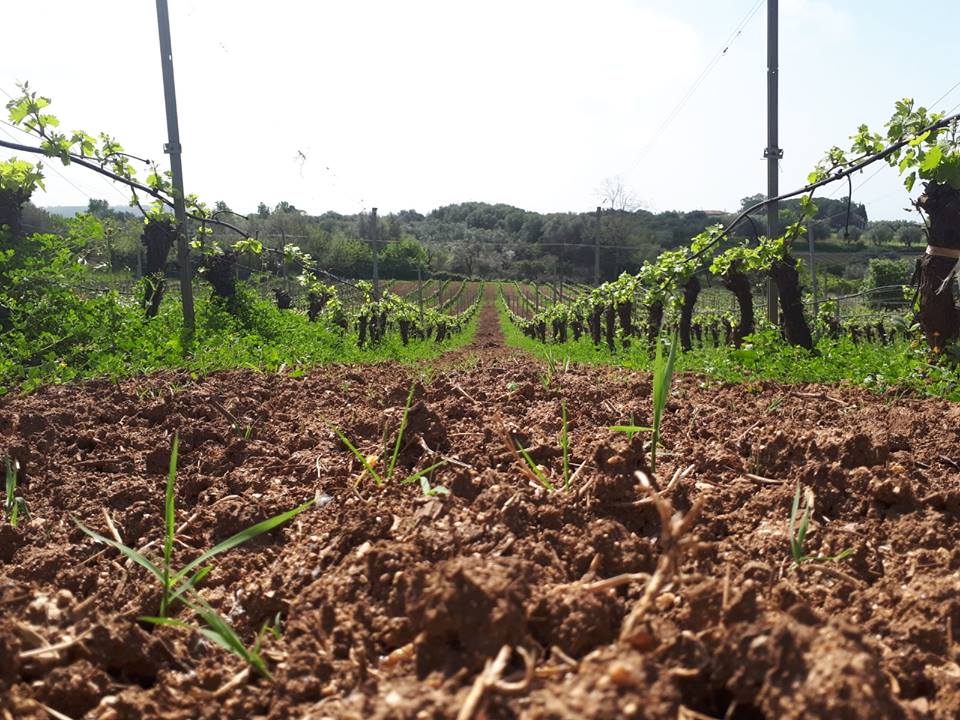 SANT'ANDREA VINEYARD
In 2008 the winery added an extra 13 hectares to its old site, in a small area called Sant'Andrea in the village of Limbadi. The terrain is located on a gentle slope overlooking the Tyrennhian sea. It has a sandy-silty soil. There are 10 hectares dedicated to growing Magliocco Canino and 3 to Greco Bianco.
The Magliocco Canino grapes are trained as in the Badia vineyard using the single Guyot method, whereas the Greco Biano uses the Cordon (spur pruning) method. Both vines are trained on Paulsen 1103 rootstocks and the entire 294 rows are also held up using galvanised steel poles.
The Greco Bianco vines are north-south facing on sloping terrain; the Magliocco Canino east-west facing on flat ground. Our olive grove surrounds the Sant'Andrea vineyard.